[updated 2020-12-08]
A widget to remote control (via Bluetooth) Insta360's One R camera.
https://apps.garmin.com/en-EN/apps/bb53f4bb-6c8c-4369-bca9-84cc09b25526
Also available as a data-field for touch based Edge device
https://apps.garmin.com/en-US/apps/f0cdaa9c-5733-4748-ba66-1c7a3b008922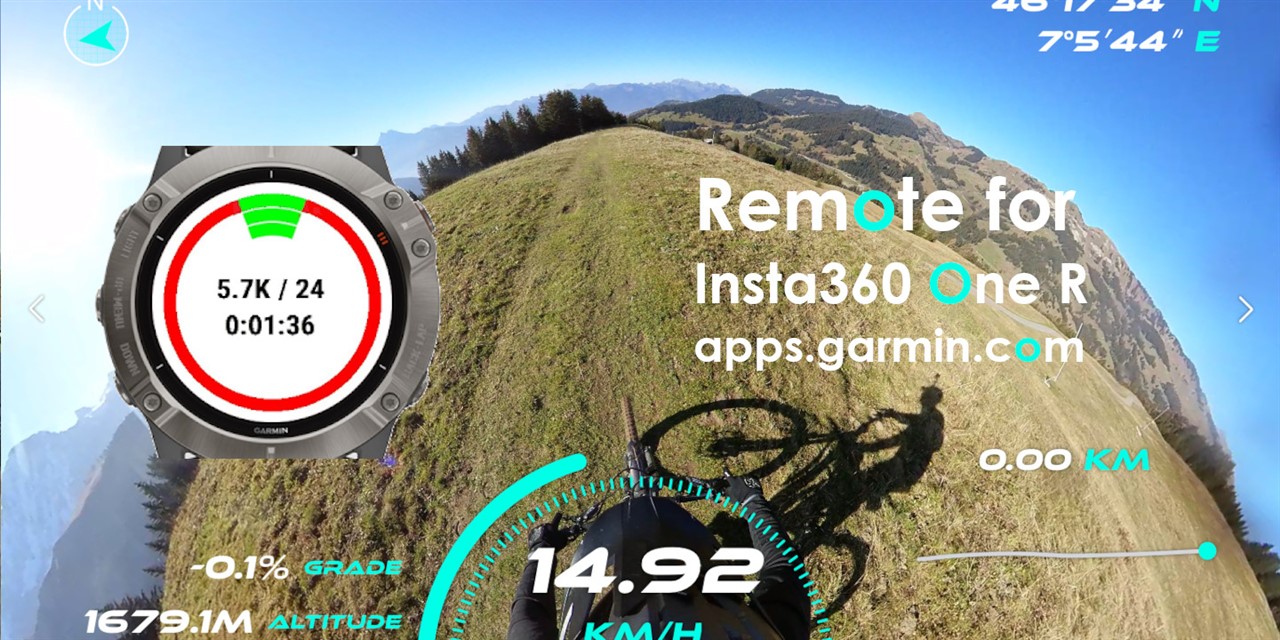 Features:
Start / Stop Recording
Select video or photo shooting mode (Standard, HDR, Time-lapse, 24-25-30 fps, etc).
Send GPS telemetry to the camera to be stored in the video file.
Add a "Highlight" marker in the video file (not available in the DF).
Add a "Track That" marker in the video file(not available in the DF).
Last state is saved, so will resume where it was if the widget exits or was disconnected.
Known limitation & issues:
Users have reported that this widget also works with the One X and the One X2 , but the menus for the various shooting modes are only the ones available one the One R
Same goes with the 4K & 1inch module of the One R: only the shooting modes for the 360° module are availbale
The widget will auto exit after some time (depending on your device). This is a limitation from Garmin.
The widget can be launched from within one of Garmin's official activity (but not if you are in Glance mode) by pressing & holding the back button.
There is no countdown / delay option
While the widget is active, if the recording is started or stopped from the camera, the widget will react accordingly but will not know in which mode the camera is in.
When starting the widget, if it indicates that the camera is still recording and it's not the case, got to the menu and re-select a shooting mode. This will reset widget.
This thread is to discuss problems with the widget and also possible future functionality.
Have fun!
Greg