The newest version of the Connect IQ On-Device store is here! This version allows users to browse and install apps directly from their devices. Make sure your apps are ready by following these steps.
In addition, new metrics are also available to add to your apps today! If your apps support System 5 devices or above, you can now see breakdowns of your app versions and device usage in the store.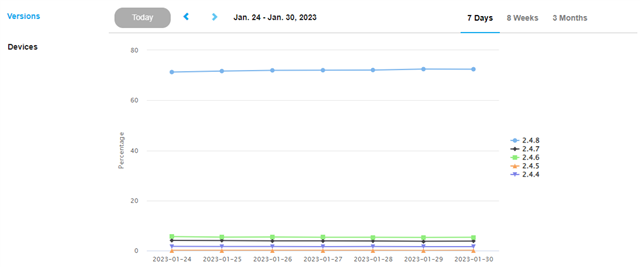 You'll find the new metrics that are available under the "Statistics" tab of your app description.