The newest version of the Connect IQ On-Device store is coming soon! The new version allows users to browse and install your apps directly from their devices.
Get your apps ready! Here's what you can do to make sure your apps look their best in the new store.
One:

Upload new icons

When users browse the On-Device store, your app icon will be scaled for the user's device by default. Of course, what looks good on mobile and web, doesn't necessarily look good when reduced to 64 colors on a Fenix.

Ensure your icons look good on all devices. To do that, you can now upload two icons: one for low-color devices like Fenix (64 color), and one for high-color devices like the Epix and Venu Sq 2 (24 bit per pixel).

When editing your app details, you'll see a new option in the Cover Image & Icons section to upload your new icons for the On-Device store:

Click Yes to see the options to upload two new icons.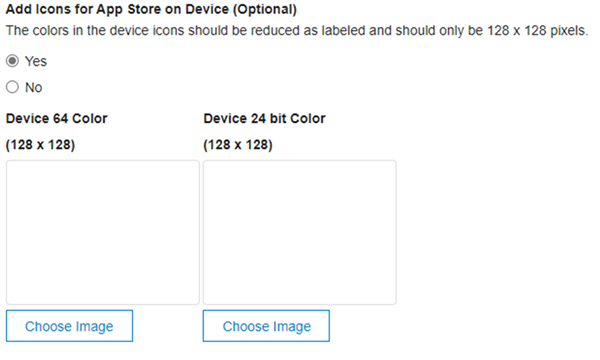 This new setting allows you to upload quality iconography exclusively for the On-Device store, while keeping your existing iconography for mobile and web.
Two:

Associat

e

a

ctivity

t

ypes

In the updated On-Device store, users will be able to find your data field directly within related activities on their devices. To associate your data field with activities, fill out the new Activity Types section of your app details page.
Within that section, select all activities related to your data field. For example, if your data field is aimed at cyclists exclusively, you can select just the cycling activity type. If your data field can be used for multiple different activities, select as many types as are relevant.
Try it today
!
The updates to edit your metadata are rolling out TODAY! Check it out in the app store now. Edit your app description to take full advantage of our upcoming on-device experience.