Hi
I noticed the following ISSUE:
Certain apps or widgets show up twice in in the App List in Garmin Express (Windows) - see screenshot below!
Currently the following apps have duplicates:
Garmin Hydration Widget
Garmin Connect Challengers
myABC (Altimeter Barometer App)
The apps are only duplicating on Garmin Express, not on the watch itself (VENU 2, currently on firmware v 4.67)
I tried to remove one instance of each app, but it did not work. I have also tried to remove the affected apps completly and then reinstall it, also without permanent success....
Is anyone else experiencing similar problems?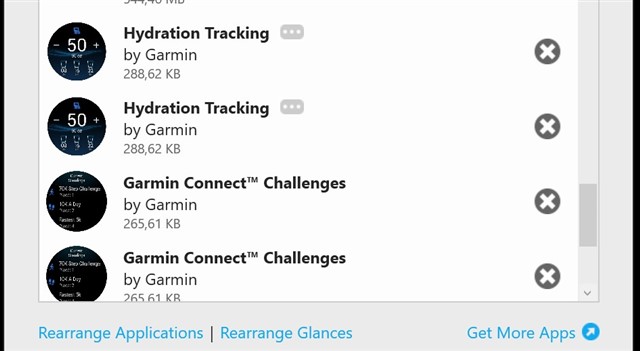 Garmin-Kevin please keep us posted on any findings!