Edit:
Calories widget not working (Fenix 6X, but more devices affected - see below)
Screenshot: swimming 3km (988kc) but calories widget shows only 125kc
Via user feedback: this bug exists on 6X, 6S, 5, 5S (so unrelated to sensor differences).
Please report the issue here if you have it with your device / model - and I wiil update the list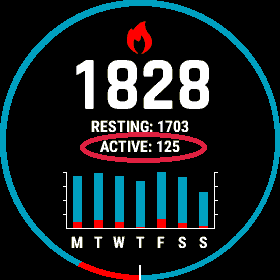 Original post:
6X Sapphire, v3.0 software
First swimming today - and while stats are shown in the Last swim, calories are not integrated in the active calories for the day.
Anyone with similar experiences?
This is similar to walking with step counter showing 0.