Garmin friends,
It's been just six months since I published my first watch face, and I've learned so much from everyone about what makes a great watch face. I'm back with my sixth face to show everything I've learned:
Garmin users want:
Metrics: All the metrics (and then some!)
Simplicity: Sometimes, you want to hide the metrics and keep it simple
Custom Colors: You want beautiful pre-built themes, but you also want to go wild with your own colors
Custom Text: You could add the watch brand name of your choosing (like Rolex or Omega), or you can make it your own
Localization: you want your data your way (km/miles, MM-DD-YYYY or DD-MM-YYYY), etc.
On-Device Settings: The ultimate convenience - customizing without your phone!
Craftsmanship: You love faces with 3D effects: shading, shadows, and tiny details.
Battery Life: We measure our battery life in weeks, not hours.
To fulfill all those demands, I made the LUXE CARRERA Custom.
Download: apps.garmin.com/.../43ad29a2-10c7-4478-943e-bcdd73c700a7
Here are some photos of this new face: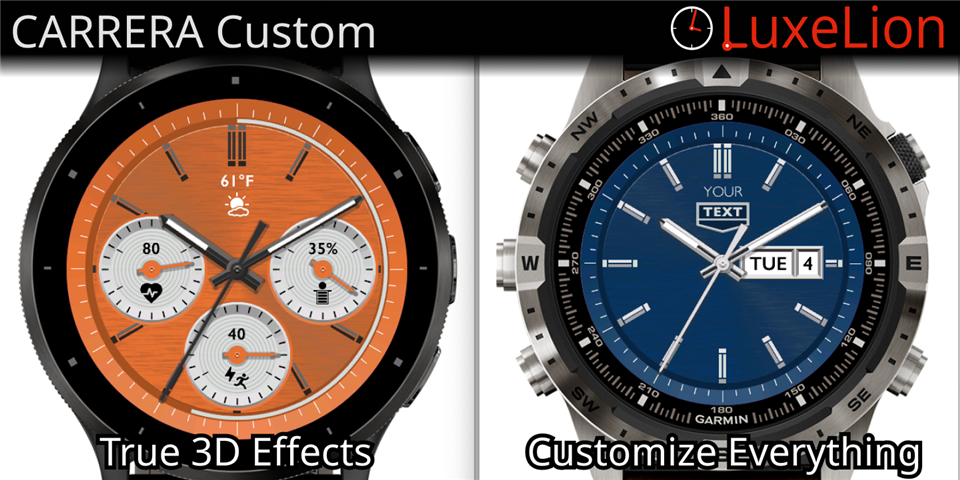 I love how this face can be worn super simple, like this: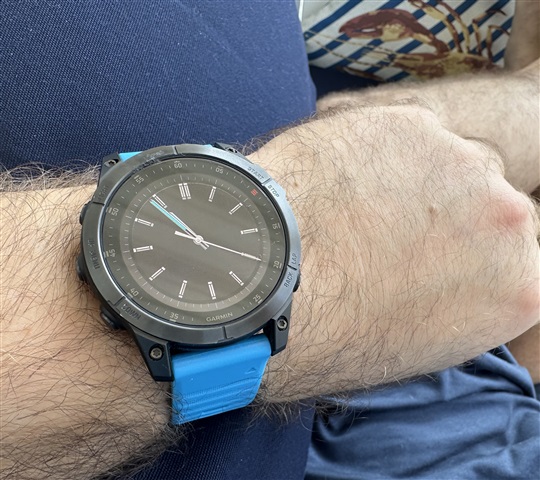 Here are some of the variations show on the Connect IQ listing: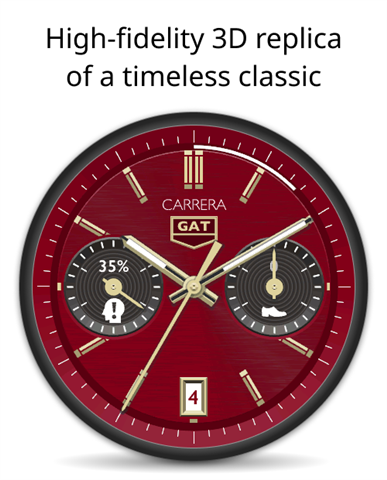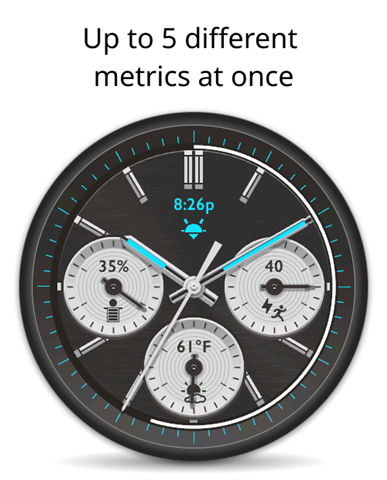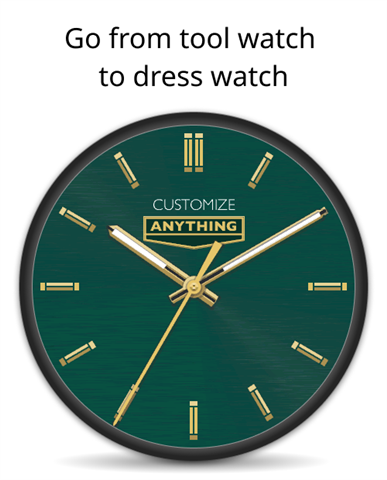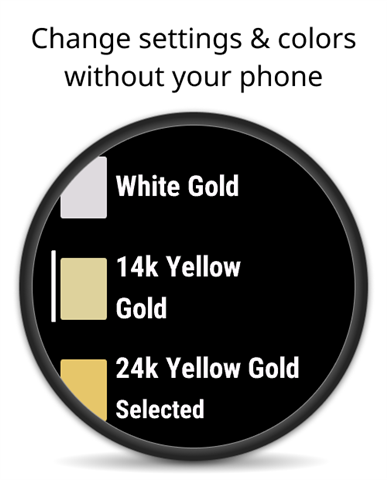 Here are some of the customization options:
Layout

No gauges or date
Bottom date only
Right day and date
Right month and date
2 gauges
2 gauges and bottom date
3 gauges

Border ticks

No ticks
Ticks with border matching the background-color
Ticks with border matching the metal color

Logo Area Display

Blank
Top logo text only
Bottom logo text only
Top and bottom logo text
Any of the 30+ metrics supported

Custom top text
Custom logo text (with logo that scales to fit)
Left, Right, and Bottom gauges can be any of 30+ metrics
A special "Dial ring" gauge showing any metric around the dial
Built-in themes with full color customization overrides:

Face background
Hand and accent color ("metal color")
Lume color (when in low-power mode)
Lume color (when in high-power mode on AMOLED)
Date background color
Date text color
Outer ring gauge color
Gauge background color
Gauge accent color
Gauge needle color

3D textures (AMOLED only)

None
Radial brushed
Circular milling

Register textures (AMOLED only)
This face also includes all the standard customizations available across the entire range of faces I publish:
AMOLED screen protection "jiggle" to keep your AMOLED screen safe
Date format
Time format (12/24)
Temperature format
Distance, elevation, and speed formats
Weekly run distance goal (km)
Weekly bike distance goal (km)
Non-Latin Character Language Mode (国语,日本語,עברית,हिन्दी,Русский язык)
Ability to see where the screen "hold-to-open" actions are
Ability to toggle the screen "hold-to-open" actions on/off
Debugging system for monitoring draw time
My goal was to match the timeless design of the Tag Heuer Carrera. In fact, it's timely because it was recently featured in the Barbie movie this summer. Note that this face is not endorsed by Tag Heuer - all trademarks belong to their respective owners.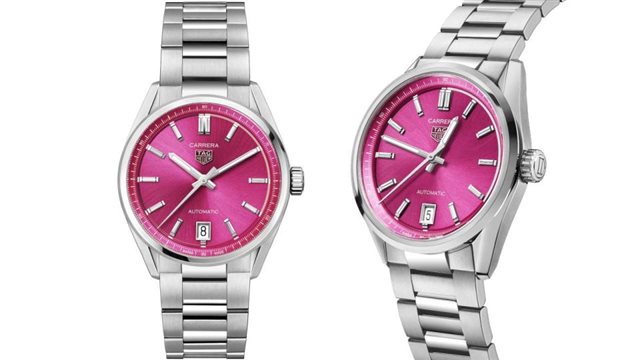 Download: apps.garmin.com/.../43ad29a2-10c7-4478-943e-bcdd73c700a7