This is the support thread for the M2 watchface:
To create your own design or modify one, install & use the M2 Designer app on your watch. These are the steps you would go through:
Optionally paste a text code into the "Profile Text" setting of M2 Designer & save the settings, or load one of your previously saved designs (either via the settings or the in-app menu).
Run the M2 Designer app (found underneath your activities list) and create your design.
Once you've finished, open the Garmin settings for M2 Designer.
The text code in "Profile Text" will now represent whatever your design looks like, so copy the text code from "Profile Text" - and be careful to select the whole text.
Close the settings for M2 Designer.
Open the Garmin settings for M2 (watchface) instead.
Delete any text that was already in "Profile Text" - this step helps to avoid potential problems
Paste the text code into "Profile Text".
Save the settings.
Now when you view the M2 watchface it will show your changes.
A guide for accessing the Garmin settings is here: https://forums.garmin.com/developer/connect-iq/w/wiki/14/changing-your-app-settings-in-garmin-express-gcm-ciq-mobile-store.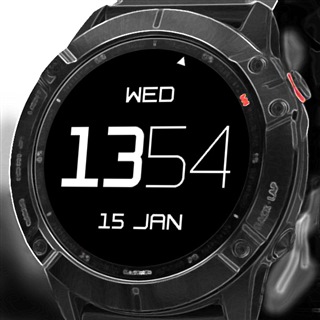 Profile text for the default display = 01Ys2525111WDPO1011WwWO020Vc121VZ11WwXw03X7C11WwVd035C13NC13XDC19010000
A quick visual index to all the cool designs people have created and posted in this thread (PDF file):
-------------------------------------------------
>>> ForumProfiles1.pdf <<<
-------------------------------------------------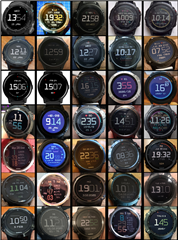 Notes on 12-hour and 24-hour display options - see 4 posts down (with Oldest first) ...
See the latest posts by clicking Newest just below instead of Oldest