Hey All
Wondering if anyone would be keen on taking on a small, paid development project? I am looking for an app that will allow me to control basic functionality of my custom device from my Garmin. You can see my phone app and hardware in action here, apologies for my boring voice. https://www.youtube.com/watch?v=SKa4DPt75oE
There is a fair bit of functionality in the mobile apps, but for the Garmin app I am only after simple on/off at this stage. I have managed to get a small PoC working so there is something to start off with here. It obviously needs a complete revamp on the UI, but the basic info is there. I can supply ESP32 firmware to you for development and testing on your end.
I am pretty time poor at the moment with a few other parts of the project taking a centre stage, and this is functionality that I would like to get up and running sooner rather than later, hence seeking someone out. I am also happy to pay for work upfront.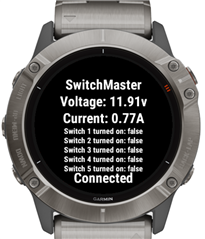 Would love to talk further.
Matt - [email protected]