Hello,
I'm running the latest FW on my Edge 830 (5.50) as well as the latest FW on my new Neo 2T (0.34).
The trainer is paired to my 830 as a power meter and as a speed / cadence sensor - Not as an indoor trainer.
When trying to enable Cycling dynamics the unit displays "Loading sensor settings" and after a few seconds it remains greyed out.
See attached for reference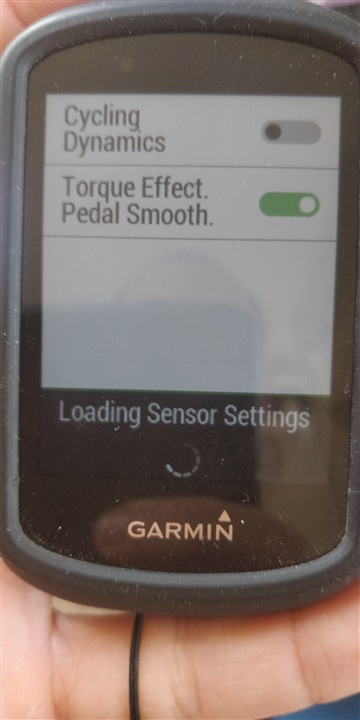 I've tried to completely remove the sensors from my edge unit and also did a few complete power cycles to both the Neo and the Edge but no luck.
I enabled the use Ant+ in the Tacx utility for the trainer as I saw one of the users here recommending that but again, still the same...
Any ideas ?