Yet another Bitcoin/Crypto Price Widget for Garmin Smartwatches, but kind of different
Full Glance support for Glance-capable smartwatches, our own price feeds, all settings are right on the watch.
Would love to get feedback - especially how it works on Forerunner devices, and real-world battery life impact.
Link to widget in Connect IQ Store:
apps.garmin.com/.../d5228d46-886e-49c0-a9bf-7eabd537a8d2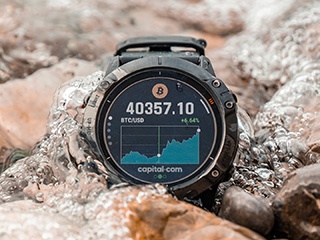 Enjoy!
Your Capital.com Team