Hi,
I wonder if it's possible to get monthly stats about how many km did you menage to get. I know how to get this from activities but I just want my steps to be counted. I made simple test, I checked if my reports will count my steps and it did not (sorry for the site being in polish):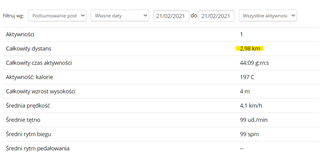 If I check my steps for yesterday, I can see that there were more km:

Is it possible to get a report where these steps' distance counts?