the HR zones on my new 965 don't match what I had before (I am not sure what they were before but the zones were more forgiving if that makes sense. I have set the max hr to my average max hr according to Garmin.

Strangely though they are miles away from what Strava suggest. Is it best to set these manually? if so what is the best way of calculating? the age formula doesn't work for me as I have a high max HR and a very low resting (48 and I am around the same age).
Any advice is appreciated, apologies this isn't 965 specific but the new watch caused the change.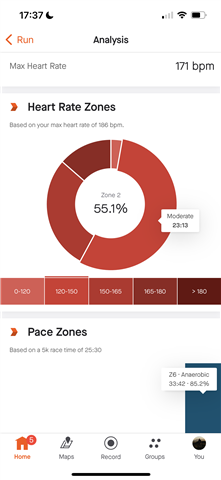 DC