I ran with a PacePro plan on my last run and found a couple issues.
Test configuration:
Created a PacePro Plan from a course in GC
PacePro splits were set to 1 mile.
Native Run activity executing the PacePro plan and navigating the course.
Viewed the PacePro data screen during the run.
1 second Data Recording period.
Connected Devices:

Tempe
Bose Sport earbuds (Amazon Music)

Also wore a Marq 2 Athlete executing the same PacePro Plan/Course
Issues:
At each New Pace announcement (each mile), the watch did not vibrate. I could hear the audio announcement in the earbuds and see the information on the watch face, but no buzz. The fenix/Epix/Marq lines do provide both haptic and audio feedback for PacePro laps.
The Split Progress Bar is backwards from the owner's manual graphic & fenix/Epix/Marq watches.
Screenshot from 945 LTE Owner's manual: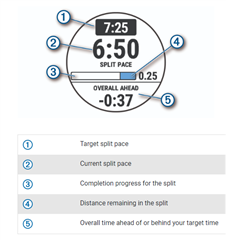 Screenshots from 945 LTE: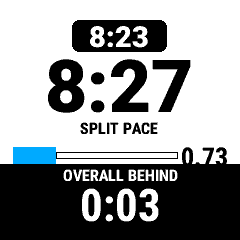 Screenshots from Marq 2 at same points in the Run: