I use the Fenix 7X SS as well as for running and cycling also to do the scheduled workouts on Connect at home.
I only have a problem related to the visualization of the workouts, in practice, every time I finish the workout, the black summary screen appears but I need the screen with the countdown to the next exercise and the type of next exercise that I am going to do.
Unfortunately every time it goes back to the summary with the black squares. How can I eliminate the screen with black summary boxes and leave the countdown with the next exercise to do?
I would want to disable this screen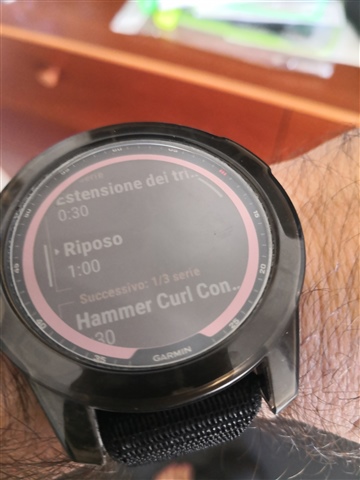 I would like to keep this screen fixed on display...