After normal use (not heavily used, only outdoor walking and sleep tracking) of sixes months, I started to notice big scratch on power glass, not a crack.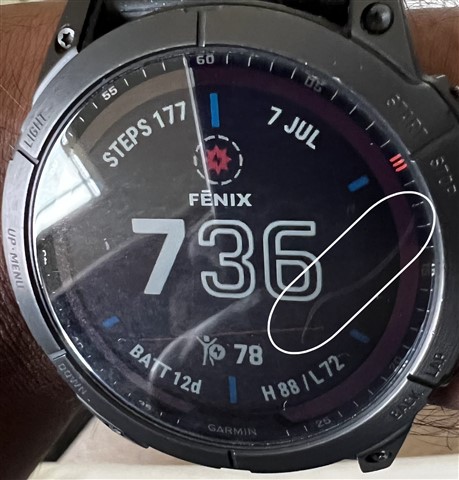 I reached out to product support, this is what they sent me - https://support.garmin.com/en-US/?faq=x9Wb9SReXj4637OhculsP9

Is this a defective product or poor quality product?
Anyone has similar issues with power glass? reached out to Garmin product support?