About 2 weeks ago, my Fenix 6 Pro updated to the newest firmware, everything went smoothly, however in the last couple of days (Sept 12), I have noticed the following:
1- when I sync it to Garmin Connect a message pops up saying " the sync for your Fenix 6 pro device was successful, but will take some time to process the data"
2- also even have registered running actives outside at least 1 x per week to get VO2max reading my training status is shown as "No Status"
3- I noticed that my watch is recording VO2max every time I go for an outside run with GPS on, and it transfers the info to my Garmin connect app (figure 1). However, on Garmin connect web, when I call for the VO2 max Report, the VO2 max is not been updated since Sept 11 (figure 2), although it is shown on the card in the dashboard page (figure 3).
Does anyone with the same issue? I am waiting to the Garmin support team to get back to me since I contacted them last week.
Figure 1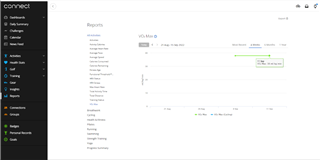 Figure 2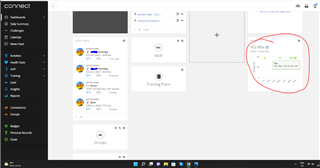 Figure 3