Hello,
the F6 with its 22mm spring bars gives a lot of opportunity to try and change the bands and bracelets.
Garmin propose a lot of option already but by searching in my old watchbox I was able to recycle some 22mm bands.
It is very easy to exchange them and many options in terms of comfort or look are available.

Also as the Titanium F6 got a very "grey" case, finding the perfect match is not that easy as there is, well you know, fifty shades...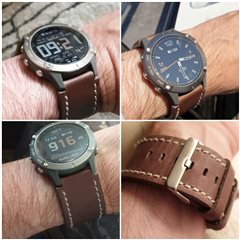 The leather band provided for the Peeble as a kickstarter project by Richard Tracy is easy to find and one of my favorite.




For a shaken not stirred James Bond's look, I was able to find a two piece zulu band and add the original Garmin buckle.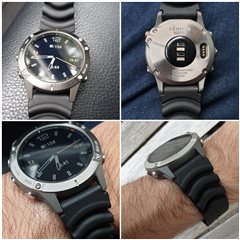 For a solid diver's look, this good old Seiko band got "shoulders" like the leather Richard Tracy and give a wider feel to the F6. The buckle is also recycling from a 20mm leather band.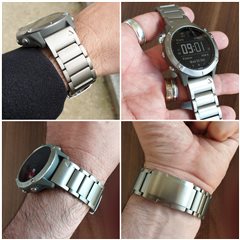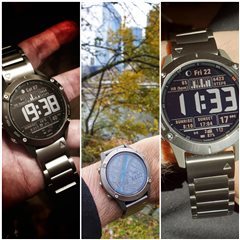 My favorite so far is a 50 dollars Chinese titanium band. I have posted a thread about it already.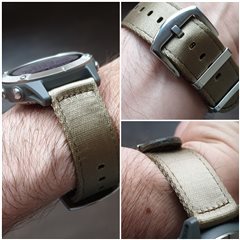 A cheap grey Nylon which turns to be more bronze than silver.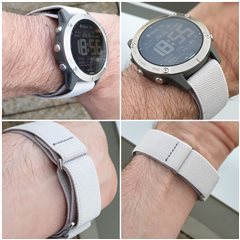 For a NASA look, the Nick Mankey's Hook Strap is one of the most confortable ever done.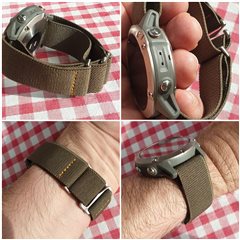 another Nick Mankey's Army Green this time.

Another elastic Nick's Mankey but in black with silver hardware.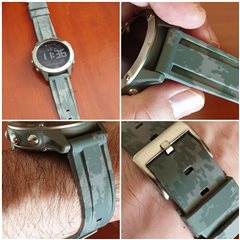 This one come from Sweden from "CheapZuluStraps".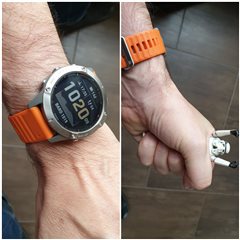 And of course this is the X Wing Fighter OEM band sold with the watch.
Edit of the 17th of January 2020:
I have bought an OEM Titanium bracelet.