Official Support and Feedback thread for TidalFlow (widget)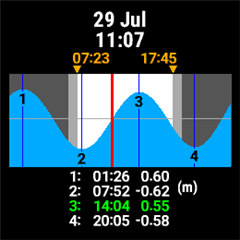 IMPORTANT - iOS users:

A bug introduced in version 4.22 of the iOS Connect app prevents app settings from being applied.
Garmin has released a hotfix for the iOS Connect app version 4.22.2.
Please update your Connect app through the iOS app store.
More can be read about the bug here

and the hotfix here